Student Success Stories
Sonia's World of Dance has students from all walks of life with many stories to tell. Here are a few success stories worth sharing
!
---
A student's personal story about losing weight, through dance!
Patricia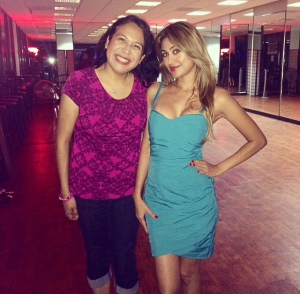 Patricia and Sonia
How long have you been dancing with Sonia's World of Dance? 
6 years
What is the style of dance you favor? 
I like everything that Sonia's has to offer, but my favorite dances are Bachata, Swing, and Waltz.
What does dancing mean to you? 
Dancing has been a blessing to me.  I have grown so much as person due to dancing. Dancing has been very therapeutic for me.  It is also challenging, but a lot of fun!
What was the reason you started taking dance lessons?
I started taking lessons because I wanted to learn to dance and to have fun since I had a graduated with my Master Degree from the University of St. Thomas.
Tell us about your weight loss story
. My weight loss story began one night at the dance studio during one of my dance lessons with Jorge, my dance instructor.  I got tired pretty quickly after a couple of dances, but Jorge could keep going.  I really wanted to keep up with Jorge and to dance longer.  So, I made the decision to start losing weight.  This was right before the Christmas holidays, which is not exactly a great time to start a diet or even start working out.  But, I decided to start out slowly. First, I had to change my eating habits. Next, I began cross training three days a week.  Jorge started teaching Samba to me which is definitely a workout itself. Cross-training and dance lessons two times a week was my work out schedule.  Slowly, I started losing weight.  I did not lose weight with a diet, but made some lifestyle changes.  It was not easy, but I have stuck with it.  Soon, I started feeling better about myself and became happier.  It definitely shows since I have so much more energy now and have become more graceful in my dancing. I can even to more physical activities. In September 2014, I climbed the Bavarian Alps in Germany and learned Viennese Waltz in Austria.  I have lost 24 pounds now and only a pound away from weight goal. 
A lot of my motivation comes from wanting to become a better dancer.  Who does not want to be the person showing off on the dance floor and look great doing it! I know I am.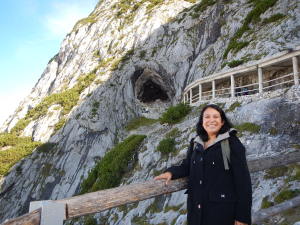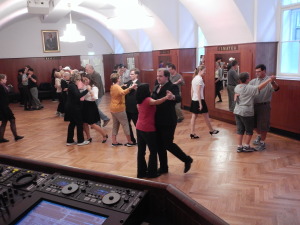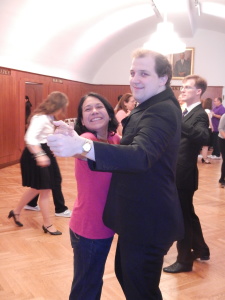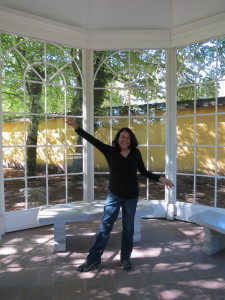 ---